BUSINESS INSURANCE
Claims
Management
Submit a Claim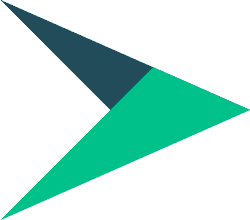 VTC's assistance in claims management takes a load off our team. They are responsive, proactive, and harness all the expertise needed to manage the necessary coverage."
John S. Ezzo – CEO
New Image Building Services
Despite everyone's best efforts, the simple reality is that an insurance claim will eventually be filed. You probably can't avoid it. But you can make it work to your advantage. The thoroughness, accuracy and professionalism with which a claim is handled is the measure of a true partner in risk management. That's VTC Insurance Group.
Our claims specialists make sure the process is inclusive, transparent and respectful for all parties. This end-to-end process has been tested, strengthened and streamlined over decades, to ensure a satisfactory and timely outcome. The process encompasses:
Claim submission
Customer advocacy throughout the process
Monitoring claim status at every step
Review of all available data, identifying the risks and exposures that led to the loss
(to reduce or eliminate future claims)
Workers' Compensation Experience Modification management
Loss picks / analytical feasibility studies
Claims analysis forecasting
Executive Summary Reports to quickly identify problem areas and propose solutions
Litigation management
Safety and Human Resources Committee Workers' Compensation claims review meetings.
When managed thoughtfully and fairly, a claim submission can actually improve a company's risk profile and help lower loss reserves, by demonstrating their ability to take immediate and meaningful actions that will prevent the next claim. VTC can help establish that trend and deliver that message clearly throughout your organization.
Submit a Claim
If your carrier is not listed below, call VTC at 248‑828‑3377 during regular business hours, or refer to your policy for further claims-reporting information.
If you need immediate assistance for an urgent situation regarding property damage and cannot reach your carrier, you may call ISC Services, an insurance repair specialist, 24 hours a day at 888‑244‑7337.
Accident Fund
866-206-5851 • Online • Email
Acuity
800-242-7666 • Online
Allianz/Fireman's Fund
800-558-1606 • Online • Email
Amerisure
800-257-1900 • Online • Email
Auto Owners
248-828-3377 (Business hours only) • Alternate: 517-323-1200 • 888-252-4626 (after 4:30 pm)
Bitco Insurance Co.
800-356-8727 (Business hours only)
CAMComp
800-737-9875 (8:30 am - 4:30 pm) • Online • Fill out Claim Form and Email
CNA Insurance Co.
877-262-2727 • Online
Chubb Insurance Co.
800-252-4670 • Online
Grange
800-445-3030 • Online
Hanover / Citizens Insurance Co.
800-628-0250 • Online • Email
Harleysville
800-892-8877 • Online
Hartford Insurance Co.
800-327-3636 • Online
Hastings
800-442-8277 • Online
Liberty / Indiana Insurance Co.
800-225-2461 (800-2CLAIMS) • Online
Liberty Mutual
800-362-0000 • Online
Michigan Insurance Co
800-255-7131 (24 Hours) • 866 4EZGLAS (866 439-4527) (Glass Only) • Online Claims • Online Reporting
Michigan Millers
800-888-1914 (Business hours only) • 877-858-5361 (after 4:30 pm) • Online
Pioneer State
Contact your VTC Agent: 248-828-3377 • 800-837-7674 (after business hours) • Online
Progressive
Auto: 800-274-4499 • Online
Secura
Workers Comp: 888-333-3334
All other claims: 800-318-2136 • Mountain Time only: 866-356-7870 • Online • Email
State Auto Insurance Co.
800-766-1853 • Online
Travelers
Commercial: 800-238-6225 • Personal: 800-252-4633 • Online
Westfield Companies
866-937-2663 • Online • Email