SURETY BONDS
Surety Solutions
The right bond. On time.
When your project is on the line.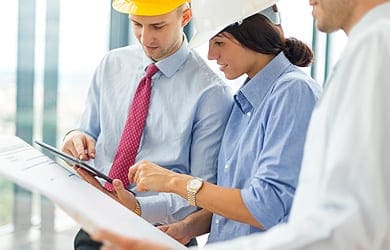 I have come to rely on VTC for all my insurance and bonding needs. They are by far the best in the business."
Bob Barry – Vice President
Braun Construction Group
Fact: VTC Insurance Group is the largest contract surety agency in the state of Michigan, with the most cumulative years' experience.
Clearly, this is not a sideline for VTC: surety is at the foundation of our firm, and it reflects our company-wide passion for the construction industry. From a municipal office renovation, to a major interstate, to a NASA launch facility, VTC-bonded projects cover the entire spectrum of scope and scale. Regardless of project size, every customer gets the same expert underwriting knowledge base, and the same sense of urgency and respect we share for the people who build.
VTC bonds provided include:
Bid Bonds
Court Bonds
License and Permit Bonds
Miscellaneous Commercial Surety Bonds
Performance and Payment Bonds
Single Job and Total Work Program Authority
Because Time Really Is Money
VTC understands, better than most, the imperative timeframes that drive the construction industry. When a surety bond means the difference between success and failure, our specialists are standing by. It is not unheard of to find a VTC agent on site, bond in hand, within 24 hours of notification. That's the level of service and response our customers have enjoyed for over sixty years, to help meet their contractual obligations.
VTC customers also benefit from:
Our long-standing partnerships with key national and regional bond markets
Our ability to attract top carriers to find the best solution for your organization
Our dedicated, full-time, bond-specific support staff
Single job and total work program limits
Seasoned surety bond industry specialists, who help you establish long-term bond company relationships