PERSONAL INSURANCE
Claims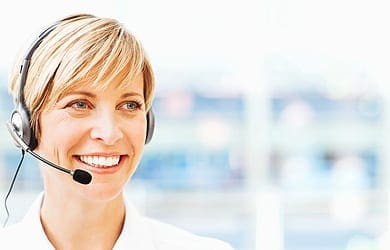 If you review VTC's history, you'll see the firm has emphasized an enlightened degree of customer service from day one. Nowhere is that ethic more visibly demonstrated than in our response to a claim. The fact is, we buy insurance just like our customers. We know firsthand how a fast, efficient response to a claim can make an immeasurable difference to our real security and peace of mind. So we take special care to deliver that same level of service to our customers.
We hope you'll never need to file a claim with VTC. In complete frankness, it would be better for both of us. But when you do, rest assured you'll have the most energetic, cost- and time-effective professionals working on your behalf.
Submit a Claim
If your carrier is not listed below, call VTC at 248‑828‑3377 during regular business hours, or refer to your policy for further claims-reporting information.
If you need immediate assistance for an urgent situation regarding property damage and cannot reach your carrier, you may call ISC Services, an insurance repair specialist, 24 hours a day at 888‑244‑7337.
AAA
800-222-6424 • Glass Safelite Solutions: 866-685-7066 • Online
ACE
800-433-0385 (business hours) • 800-523-9254 (after hours) • Email
AIG
888-760-9195
Auto-Owners
888-252-4626 (all after hours reporting)
Tow: 888-TOW-AOIC (888-869-2642) • Glass: 800-264-4143 or 888-295-2590
Bristol West
800-274-7865
Chubb
800-252-4670
Citizens Insurance Co.
800-628-0250 • Online • Email
Encompass Insurance Co.
800-588-7400
Fireman's Fund
Firehat: 888-347-3428
Foremost: Specialty
800-527-3907 • Auto: 800-274-7865
Grange
800-445-3030
Hagerty
800-922-4050 • Towing: 888-310-8020 • Online
Hastings
800-442-8277 (after hours) • Glass: 800-255-7137
MI Basic
313-877-7400
Michigan Insurance Co
800-255-7131 (24 Hours) • 866 4EZGLAS (866 439-4527) (Glass Only) • Online Claims • Online Reporting
Pioneer
800-837-7674 (after hours) • Roadside and glass: 800-828-7067
Progressive
800-274-4499• Homeowners: 866-621-4823
PURE
888-813-PURE • Email
Safeco
800-332-3226 • Roadside: 877-762-3101
Secura
800-318-2136 • Glass: 800-828-7047 • Roadside: 800-828-7047 • Email
State Auto
800-766-1853 • Glass: 888-504-4527
Titan
800-847-7930
Westfield Companies
866-937-2663 • Glass: 800-810-3665 • Roadside: 877-787-9078 • Email